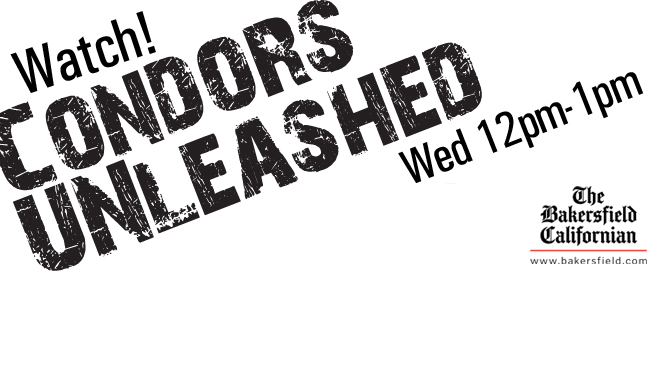 CONDORS UNLEASHED returns Wednesday from noon – 1 p.m. at the Dignity Health Studios inside the Bakersfield Californian. The groundbreaking show includes interviews with Condors players, Holty's Headlines, Coach's Corner featuring Head Coach Troy Mann, and predictions on upcoming games around the league on For The Record… and pizza eating.
This week's player guest: Ryan Little
Guest game-picker: Condors off-ice official, former Bakersfield Oilers season ticket holder (and Kevin Bartl's brother in-law) Bob Neath
It's all LIVE! Watch on www.bakersfield.com.
The show will be archived On Demand and replayed on Thursday at 11 a.m. on Bakersfield.com