We want you in Condorstown!
Contact:
GM John Olver
JO@bakersfieldcondors.com
Head Coach Troy Mann
TMann@bakersfieldcondors.com
First Class Facilities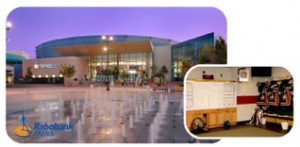 The Condors play in the state-of-the-art Rabobank Arena which was named one of the Top 5 minor league sports venues in the United States. It boasts a spacious locker room and training room with free weights, exercise bikes, cold tubs, jacuzzi tubs, and more. The Condors practice at the Bakersfield Ice Sports Center located right behind the arena.
Quality Accomodations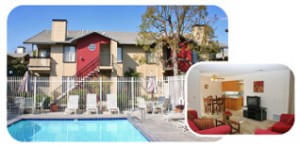 The player's apartments are one of the nicest in town. The apartments feature updated kitchens and carpeting along with free 75-channel cable TV, two swimming pools and spas, outdoor BBQ's, covered parking, fitness center and they are just minutes from grocery stores, shopping and the Bakersfield Airport.
Gym Membership
Voted the best health club and gym in Bakersfield, Body Xchange has the best equipment along with basketball courts, boxing, personal trainers, tanning, kid care and more. Body Xchange has locations all over town with the most convenient for the players being located right across the street from Rabobank Arena.
Fan Support
The Condors have drawn over 200,000 fans per season and averaged over 5,000 fans per game for the past seven seasons. The Condors  also received the 2010-11 ECHL Award of Excellence which is presented to the top organization in the League. The Condors Booster Club is very active with acclimating new players and families to Condorstown.