Arena Information
The home nest of the Condors is Bakersfield's own Rabobank Arena. At capacity, this state-of-the-art arena can accomodate 8,800 of the best hockey fans on the West Coast.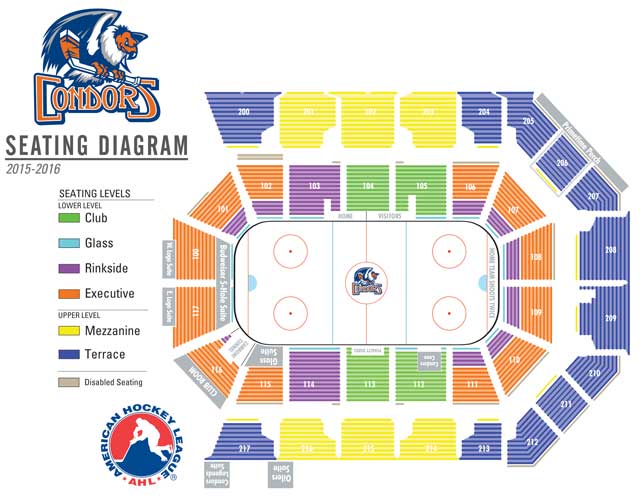 Theater & Convention Center
1001 Truxtun Ave.
Bakersfield, CA 93301
Take Highway 99 to the California Ave exit
Travel 3 miles east on California
Left Turn on 'N' Street and park
Parking lots for Rabobank Arena and Convention Center are located south of the facilities on 'N' Street. The parking fee for most events is $6.00 vehicles, $10 Limos, $15 Busses.