Jay Woodcroft
Head Coach
Named 8th head coach in Condors franchise history on April 27, 2018 and received an extension through the 2021-22  season on June 12, 2019.
In his first season (2018-19) behind the bench in Bakersfield, Woodcroft led the team to its first-ever AHL Pacific Division title, regular season Western Conference title, AHL Calder Cup Playoffs berth, and Calder Cup Playoffs series victory. The team's 42 wins were the most-ever for the Condors organization. During the season, the team won 17 consecutive games, all in regulation or overtime, tied for the second longest streak in AHL history.
Under his tutelage, five Condors made their NHL debuts with Edmonton in 2018-19 along with Tyler Benson (All-Rookie, Second All-Star) and Shane Starrett (All-Rookie, Second All-Star) receiving league accolades following the season.
Prior to joining the Condors, Woodcroft served as an assistant coach with the Edmonton Oilers for three seasons and the San Jose Sharks for seven seasons. He also spent three seasons as a member of the Detroit Red Wings coaching staff (2005-08), including their 2008 Stanley Cup Championship season.
Internationally, Woodcroft won a gold medal with Team Canada at the 2015 Men's World Hockey Championship as an assistant coach. He was also an assistant coach for the under-23 Team North America at the 2016 World Cup of Hockey.
Over his NHL coaching career, Woodcroft has been part of 511 regular season wins, five Western Conference titles, six Division titles, three Presidents Trophies and a Stanley Cup championship.
Woodcroft entered the NHL coaching ranks following a six-year minor league playing career.
The Toronto, Ontario native spent four seasons with the University of Alabama-Huntsville, where he was an Academic All-American and graduated with a degree in finance.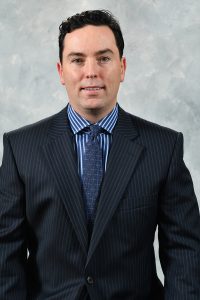 Dave Manson
Assistant Coach
Dave Manson was announced as an assistant coach with the Condors on June 4, 2018.
In his first season with the Condors, he helped develop the career of Caleb Jones, who played 17 games in Edmonton, including making his NHL debut. The Condors were also one of the top teams defensively in the AHL, ranking fourth in goals against per game at 2.68.
Manson worked with the Prince Albert Raiders of the Western Hockey League (WHL) from 2011-18 as both an assistant and associate coach. It was his second stint with the Raiders after being an assistant coach with the team from 2002-09. During his most recent time with the Raiders he helped develop first-round NHL selections C Leon Draisaitl (#3, EDM, 2014), D Josh Morrissey (#13, WPG, 2013), and C Mark McNeill (#18, CHI, 2011). In his first stint in Prince Albert, he helped develop first-round selection C Kyle Chipchura (#18, MTL, 2004).
As a player, the Prince Albert, Saskatchewan native played 1,103 NHL games for Chicago, Edmonton, Winnipeg, Phoenix, Montreal, Dallas, and Toronto. The d-man notched 390 points (102g-288a) and 2,792 penalty minutes over his 16-year NHL career. His penalty minutes total is 13th most all-time in NHL history. He was drafted in the 1st round, 11th overall of the 1985 NHL Draft by the Chicago Blackhawks. His oldest son, Josh, is a d-man for the Anaheim Ducks.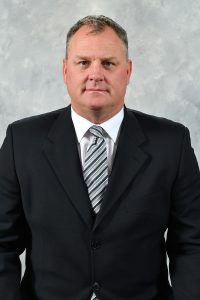 Sylvain Rodrigue
Goaltending Coach
Sylvain Rodrigue began working on a full-time basis with Condors goaltenders in 2018-19, but has been with the Oilers organization for the past six seasons.
He helped develop rookie goaltender Shane Starrett, who was named AHL Goaltender of the Month in February and received All-Rookie and Second All-Star Team selections from the AHL in 2018-19
Rodrigue served as a Goaltending Consultant for the DEL's Berlin Eisbären, a member of Germany's top elite league and Fribourg Gotteron of the Swiss Elite League prior to joining the Oilers. He won the DEL championship with Berlin in 2010-11, 2011-12 and 2012-13. He was also a member of Berlin's European trophy championship team in 2010-11.
The Montreal, Quebec native has also worked with HC Lugano (LNA – Swiss Elite League), AIK (Swedish Elite League) and Dusseldorf (DEL – German Elite League) since 2009-10.
Before heading to Europe, Rodrigue worked with the Chicoutimi Saguenéens of the Quebec Major Junior Hockey League from 2003-2009 and was also a goaltending instructor at Hockey Canada's Program of Excellence Goaltending Camp in 2009.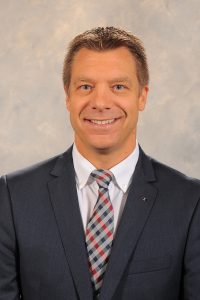 Noah Segall
Video Coordinator
Noah joined the Condors in February 2021 as the team's video coordinator. In his role, the Los Gatos, California native will be responsible for video breakdown and analysis as well as team services including coordinating team travel.
Segall joined the Condors from the American Hockey League's Charlotte Checkers where he served in a similar capacity during the 2019-20 season. Previously, he worked at the collegiate level with Rensselaer Polytechnic Institute (RPI), the University of Wisconsin, the University of Vermont, and Canisius College. On the international level, he served as video coach for the 2015 U18 Russian Women's National Team which won a Bronze medal at the 2015 World Championships and the 2018 Swedish U20 World Junior Championship team which won a Silver medal.
A 2014 graduate of the University of Massachusetts-Amherst, Segall began his career working with the AHL's Worcester Sharks (affiliate of the San Jose Sharks) while in school.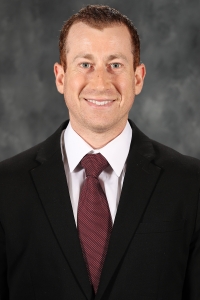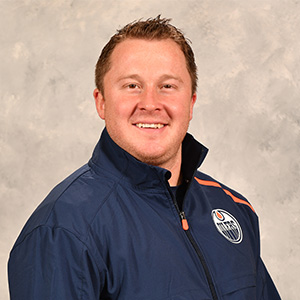 Al Oman
Head Equipment Manager
BakersfieldCondors.com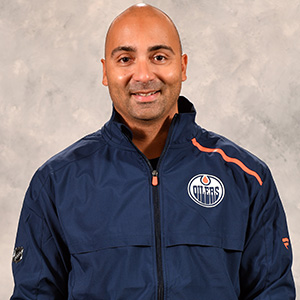 Chad Drown
Head Athletic Trainer
BakersfieldCondors.com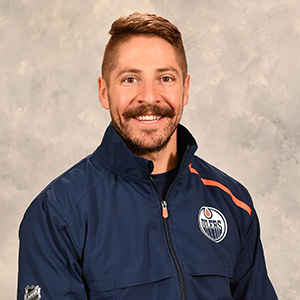 Brian Ganz
Strength & Conditioning Coach
BakersfieldCondors.com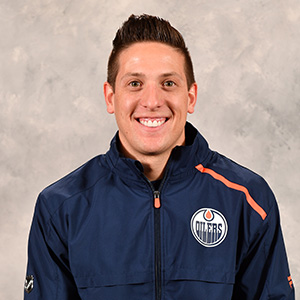 Alec James
Asst Equipment Manager
BakersfieldCondors.com