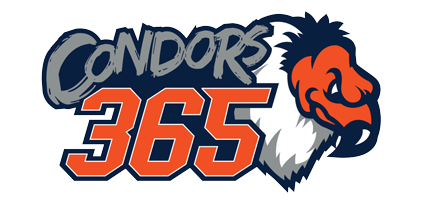 Current Condors365 Members will receive a merchandise credit for referring a fan that purchases a membership plan.
$100 credit for a FULL Membership plan
$50 credit for a Half Membership plan
There is no limit on the number of accounts you can receive credit for.
Use the form below to submit your referral. If you wish to refer someone by phone, call 324-PUCK (7825)
RESTRICTIONS:
Related corporate entities or members with the same physical and/or mailing address are not eligible.
Referring Member must retain current status of membership.