CURRENT CONDORS365 MEMBERS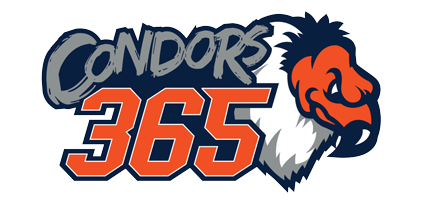 Will receive a merchandise credit for referring a fan that purchases a membership plan.
$100 credit for a FULL Membership plan
$50 credit for a Half Membership plan
There is no limit on the number of accounts you can receive credit for.
If you wish to refer someone by phone, Call: 324-PUCK (7825)
Download and mail the referral form to
P.O. Box 1806, Bakersfield,CA 93303
Fax: 324-6929
Or drop off at the CONDORS365 Service Table at any game.
RESTRICTIONS:
Related corporate entities or members with the same physical and/or mailing address are not eligible.
Referring Member must retain current status of membership.