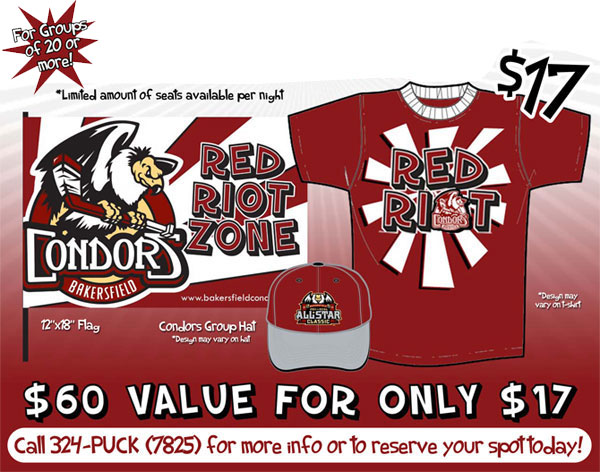 5 Questions with Kevin Bartl
New teams, new coaches…. and someone's in need of a new production director. 5 Questions on the mind of Condors broadcaster Kevin Bart on the first day of June.
5. Really? Yes, really. Should I take back all the nice things I said about NBC covering the NHL for the next decade?
4. Who is the most overrated player remaining in the Stanley Cup Playoffs? Tyler Seguin. He amazed us with a three-point game in just his 2nd career playoff game and everybody was online chirping "Why wasn't he playing until now?!" The answer is that he's erratic.
He scored a whopping 11 goals and 22 points in the regular season. And other than that 3-point game, he has three points in seven games. My guess is that by the time the Finals are over, his points per game will be somewhere around what it was during the regular season. You don't play 70+ games in the regular season and impress the heck out of your coaches and get benched for the first two rounds of the playoffs. Claude Julien's not a moron, he knows what he's doing.
Segin kind of reminds me of another savvy Bruins young star back in the day: Sergei Samonov. He was the most electrifying player in the NHL for about four or five seasons, but he never made it over the top because of inconsistency and later injuries. Now 14 years later he still only has four 20-goal seasons to his credit, and he's one of those "what could have been" NHL stars of the past two decades.
If I'm Toronto, I'd rather have Phil Kessel. He's on the verge of becoming an annual 40-45 goal star. Seguin's still a crap shoot.
3. Was Kevin Barrett at the Atlanta-to-Winnipeg press conference? The former Condors d-man and broadcaster is the proudest Winnipegger I've ever known, and has bemoaned the loss of the beloved Jets for years, and now the NHL is returning to Winter-peg. Those people should understand as well as anyone the pain going on in Atlanta for their faithful following, hopefully they learn from past mistakes.
Not all news is rosy in terms of this relocation, however. Word is that the Manitoba-based club will have the 3rd-highest ticket prices of the Canadian teams. The fact is that if they don't sell out every game their attendance won't be any more than the Thrashers because of their building size.
Another source I have seen says that NHL owners are not happy with the move, citing the fact that Winnipeg was the worst road draw in the league before bolting to Phoenix with their White Out t-shirts in hand.
The NHL is a different scene than it was 15 years ago. You could still get a playoff ticket for less than $20 in most markets. People didn't expect to buy sushi at a concessions stand. And some superstar named Teemu was making less than a million bucks to score goals. Even Scott Gomez makes $7.3M, and he couldn't even score 10 goals last season.
Like I said, it's a different world.
Personally, I think it's exciting that Winnipeg is back. It's a great tale of redemption. And not re-naming the team the Jets would be a mistake. For a decade in a half, all Winnipeg wanted was to have their beloved Jets back; to give them anything else would be tragic.
Now follow me on twitter, Bear. (@KevinBartl)
2. What's Loveland, Colo., like? Answer: I don't know. I do know we'll visit the brand-new ECHL's Colorado Eagles twice. It will be most interesting to see if the Eagles can continue their dominance in this league, coming over from the Central Hockey League.
There are plenty of different ins-and-outs to each league, but over the last half-decade or so, there hasn't been too many CHL-to-ECHL player success stories, lending many to speculate that this league is a little better than the CHL. Regardless, the Eagles found a way to compete right out of the gate. In eight seasons they went to the finals five times, including two league championships, and won three regular season titles. They have won 40 or more games seven times in their eight seasons and racked up all sorts of awards.
And by the way, they've sold out every game in team history.
1. What is next for the Condors head coaching situation? That's a great question. Obviously, Marty Raymond's tenure here in Condorstown will be one to remember, whether or not you were a fan of his. Earlier in his term, it would be hard to imagine a head coach being more popular than Marty. He was as popular as the players, and could do no wrong. When he took over, Bakersfield was known for their great fan support, dedication to the community and hardly ever winning playoff game. Just getting to the second round was akin to winning a championship, and having a winning record was certainly reason to celebrate.
The numbers tell a story that seems like ancient history. But Marty put this team on the map as far as building a winning program. There is no doubt that winning became expected here thanks to Marty's successes, and it didn't take long before winning 40 games – a benchmark in a 72-game season – just wasn't enough.
So the next guy will have a task ahead of him. Already guaranteed of losing a core of players who have retired, were affiliated, or have already signed in Europe, he will inherit a team that is expected to win, and expected to advance past the second round of the post-season. But with the history that has been built here in Condorstown, with the fan base that is ever-supportive, and living the hockey dream in California, Bakersfield looks like a pretty good job opening to prospective coaches.
Send your resume to Matthew Riley, and good luck!
Kevin Bartl is the Vice President of Communications for the Condors, entering his 9th season with the organization. His blog comes out every Tuesday (usually). Follow him on twitter @KevinBartl.
https://www.bakersfieldcondors.com/wp-content/uploads/2010/09/redriot_bottom2.jpg
472
600
condors
/wp-content/uploads/2022/08/WebSite-Top-Bar-1.png
condors
2011-06-01 08:41:00
2011-06-01 08:41:00
5 Questions with Kevin Bartl