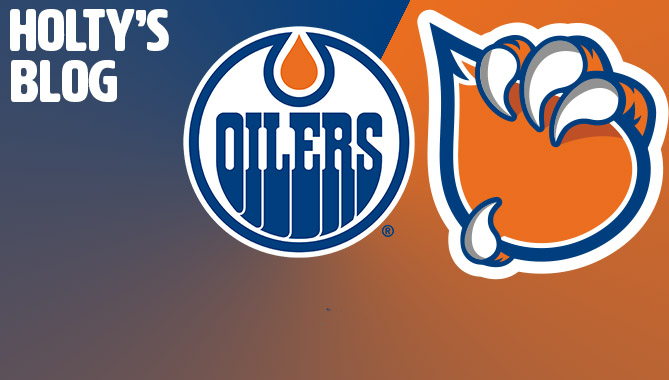 HOLTY'S BLOG: STAFF IS SET
I think I've mastered the art of the coaching announcement press release. Or at least had enough practice at writing them. The 2015 offseason marks the fourth head coach announcement for Bakersfield professional hockey over the past five summers. When I look back over the past 4+ seasons, there has been plenty of change.
In that time, I've worked with four head coaches, four assistant coaches, five equipment managers, four athletic trainers, and well, just one Bartl. There have also been two different owners in that time and now two different GM's. Oh, and two leagues.
I know minor league hockey is known for turnover, call-ups, and changes, but it would be hard to argue against Condorstown having the most change of any organization in that span.
Tuesday, the team introduced Gerry Fleming as the first head coach in the AHL era, along with assistant coaches Tony Borgford and old friend J-F Houle. Fleming was asked about both assistant coaches recently and here were his comments:
On J-F: "He's a competitor. He was my first captain as a head coach when I was in Tallahassee. We have that history together and that will help in the transition."
On Tony: "He's the hardest working man in hockey. A student of the game."
That's high praise from the boss for this coaching staff. But what about the head coach?
On Gerry, from Oilers Assistant GM and friend of Condorstown Bill Scott: "It was an easy choice to put Gerry in Bakersfield. He's going to fit in great with the community and do a terrific job."
There hasn't been a person I've talked to in hockey, whether it be someone in the ECHL, AHL, or NHL, that has had one negative thing to say about the man tasked with leading the first-ever AHL version of Condorstown. On paper, his resume speaks for itself. AHL assistant coach, success for many years as an ECHL head coach with one of the premier organizations at that level, and then many years in the Oilers organization as an AHL assistant coach before becoming the head coach in OKC and now Condorstown.
I think the fact that he was a head coach in the ECHL, understands what that level was like and what most fans in Bakersfield have grown accustomed to, will be a key asset moving forward. He knows both levels extremely well. He's also personable and is loving his time in Condorstown already. It might be the kiss of death coming from me, but I think this staff will be a perfect fit.
Ticket members are invited to come out next Tuesday at 1 p.m. and Wednesday at 5:30 p.m. in the Marriott Ballroom to meet Gerry, Tony, and say hello to J-F too.
Can we just drop the puck already?
#HoltySpoiler – the next announcement in a summer of announcements will be on the team's preseason game at Rabobank Arena. It'll be against one of the new California cities.
Until next time Condorstown…
Ryan Holt enters his 5th season as the Condors broadcaster and PR director. That's all. 
https://www.bakersfieldcondors.com/wp-content/uploads/2015/07/Blog723.jpg
380
669
condors
https://www.bakersfieldcondors.com/wp-content/uploads/2023/06/BAK-Website-Header_2324.png
condors
2015-07-23 09:47:06
2015-09-28 20:39:26
HOLTY'S BLOG: STAFF IS SET