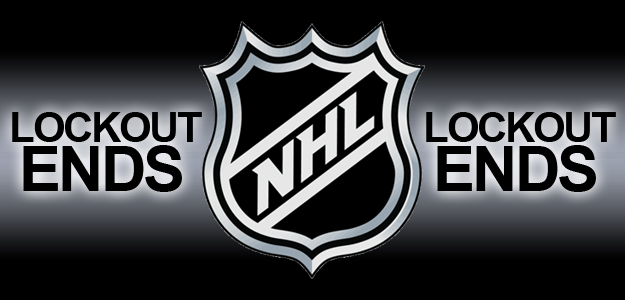 End of the NHL Lockout brings ECHL roster shakeups
A new collective bargaining agreement has been ratified by the NHLPA and the NHL Board of Governors. The agreement has sent the predicted shock waves throughout the ECHL. The lockout sent many NHL players to the American Hockey League to play this season, and in turn, left multitudes of AHL-caliber players without teams, and thus, many of them found homes in the ECHL.
From Sunday, Jan. 6, when it was widely announced that an agreement had been reached, through today, scores of players have been pulled out of the ECHL by the clubs' affiliates, and "reassigned" or "recalled" to the AHL.
Combined, the number NHL and AHL-level players who have been pulled out of the ECHL this week is 107 players – enough players to make five full teams.
To hear NHL Commissioner Gary Bettman's post-lockout statement, click here.
ECHL transactions Jan. 13
ECHL transactions Jan. 12
ECHL transactions Jan. 11
ECHL transactions Jan. 10
ECHL transactions Jan. 9
ECHL transactions Jan. 8
ECHL transactions Jan. 7
Stay tuned to www.ECHL.com for more player transactions throughout the week.
https://www.bakersfieldcondors.com/wp-content/uploads/2013/01/2013-01-09_lockout.jpg
300
625
condors
https://www.bakersfieldcondors.com/wp-content/uploads/2023/06/BAK-Website-Header_2324.png
condors
2013-01-11 16:35:55
2013-01-13 17:47:47
End of the NHL Lockout brings ECHL roster shakeups