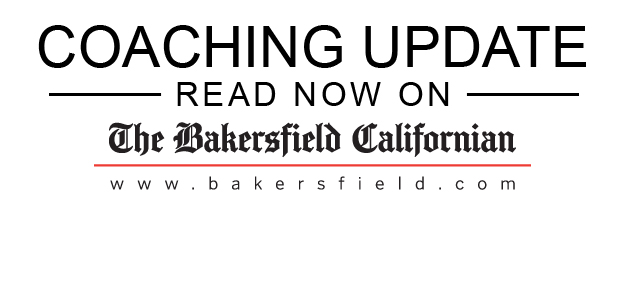 Condors patient in coaching search – BY MIKE GRIFFITH
Condors general manager John Olver said he's not about to make a rush to judgement when it comes to hiring a new coach.
So, as spring is about to turn to summer, Olver is content to wait for what he called the "coaching carousel" to stop before making a decision.
Olver was hired as general manger April 11 and his top priority since has been finding a replacement for former head coach Matt O'Dette, whose contract was not renewed after two years at the helm.
Initially, Olver said he hoped to find a coach "sooner than later," but stressed finding the right person was the No. 1 priority.
&dcFour;That has taken longer than Olver anticipated as some of the people Olver has targeted are also in the running for jobs in the American Hockey League.
"We want to get the best possible person but we have to be patient," Olver stressed. "Guys we're talking to are also talking to AHL teams.
"It's a domino effect, not unlike getting players to the ECHL. Coaches are no different than players; they're striving to get to a higher level. Once the dominos start falling and doors start closing, some of the prospects we're talking to will be available to coach at this level.
"The coaching carousel should stop spinning soon."
But until it does, Olver said he will keep trying to sell coaching prospects on Bakersfield and the Condors (a candidate was in town this weekend).
"I don't want to put a time frame on (the hiring)," he said. "We will hire when we know we have the right head coach. It's obviously the most important decision we have to make here this summer."
With Olver in place, the organization is able to lay much of the groundwork for the future coach. Olver said he expects to sign some players from last season's team and may sign some "depth" players as well (players cannot be signed until Monday).
He noted the top players (other than returners) most often don't sign with ECHL teams until offers at higher levels (such as the AHL) don't come.
"The players that help you the most generally aren't signing until August or September," he said, noting he has been talking to agents and had a broad list of potential players for the Condors.
In addition to searching for a coach, Olver also has explored the possibility of trying to secure an affiliation with an NHL or AHL team.
"Each year there are only a handful of (affiliations) available and I've had phone conversations and some face-to-face meetings in that regard," he said. "We're seeing if an affiliation would make sense to us.
"Two years ago Las Vegas went to the final without an affiliation so that shows you can be a top team by being independent."
The Condors have had NHL affiliations in just three seasons, with Anaheim in 2008-09 and 2009-10 and Minnesota in 2010-2011.
This article appeared in the Sunday edition of The Bakersfield Californian. Visit them online at www.bakersfield.com
https://www.bakersfieldcondors.com/wp-content/uploads/2013/06/2013-06-17_coachingupdate.jpg
300
625
condors
https://www.bakersfieldcondors.com/wp-content/uploads/2023/06/BAK-Website-Header_2324.png
condors
2013-06-17 09:04:39
2013-06-17 09:04:39
Condors patient in coaching search – BY MIKE GRIFFITH