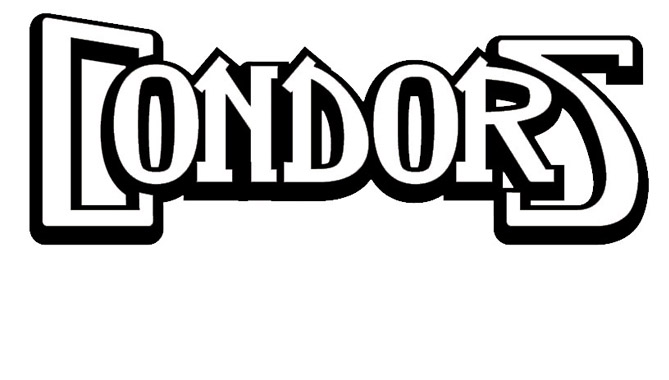 Condors will remain the Condors in the AHL In 2015-16
CONDORSTOWN, Calif. – The Bakersfield Condors, owned by the Edmonton Oilers, announced today that when Bakersfield moves to the American Hockey League (AHL) in 2015-16, the team name will remain the Bakersfield Condors. The announcement was made with representatives of the Oilers Entertainment Group visiting Condorstown in preparation for the team's move to the AHL.
WATCH: Name announcement video
OEG VICE CHAIR & DIRECTOR OF HOCKEY OPERATIONS KEVIN LOWE:
"We are delighted to confirm the Bakersfield Condors name will continue for the 2015-16 AHL season and beyond. The Condors have a great legacy in the community of Bakersfield and a great reputation in minor hockey for their creative and fun, family-oriented atmosphere at the Rabobank Arena. What better way to build a strong future in the AHL Pacific Division, than to build off the great Condors brand."
CONDORS PRESIDENT MATTHEW RILEY:
"This is Condorstown. Why change a great thing? For over 17 years, the Condors have brought affordable family fun, tremendous community involvement, and great entertainment to the city of Bakersfield. With the additional resources and support of Oilers Entertainment Group, we will continue to do just that. We're taking fun to a new level.
"Given the parent club Oilers name, along with our communities economy being largely oil based, the pull to change the name to something oil related was great.  But there are other ways we can tie that in to what we do."
The announcement was made during the first period of tonight's Condors game with a capacity crowd in attendance.
The Edmonton Oilers are operated by the Oilers Entertainment Group, which also owns the Edmonton Oil Kings of the Western Hockey League.  The Oilers AHL team is currently operating as the Oklahoma City Barons, which will move to Bakersfield next season.
ABOUT THE NAME
The Condors name has become iconic worldwide since its adoption in 1998 when the Condors became members of the then West Coast Hockey League. Since that time, the organization has donated over $5 million in goods and services to Kern County, won 25 league front office awards, and welcomed over 3 million fans. The name is synonymous with the best in family fun and entertainment.
CONDORS AHL MEMBERSHIPS AVAILABLE NOW!
Returning season ticket holders can take advantage of early enrollment in the brand new AHL Condors Membership. Enrolling by March 15 will freeze your full or monthly installment price for the next THREE seasons, plus many other great benefits, including free parking! Contact the Condors at 324-PUCK (7825) for more information.
https://www.bakersfieldcondors.com/wp-content/uploads/2015/02/AHL-NAME.jpg
380
669
condors
https://www.bakersfieldcondors.com/wp-content/uploads/2023/06/BAK-Website-Header_2324.png
condors
2015-02-25 21:33:18
2015-02-25 21:35:57
Condors will remain the Condors in the AHL In 2015-16