Best Countries To Live in: Olympics Edition (Holty's Blog)
First, if you're reading this, great. I now have your attention. Do me a personal favor. Get five NEW people signed up on Twitter and FOLLOW us @Condors. It's simple. If you do this, you'll get a Holty bronze medal. Don't want Twitter? Fine. Get 10 of your Facebook friends to LIKE us (BakersfieldCondors). You'll get a Holty silver medal. Now, if you can do both of these things, you'll win a Holty Gold Medal. Go for gold and help us #ToppleTheThunder! You'll get to see our new jersey (it's awesome), and maybe you'll even get to have an exclusive lunch with the team! If you don't do any of these things, I will know and will find you.
Now for the blog…
I love the Olympics. I love randomly chanting U-S-A and I like saying 'Merica as if I'm George W. Bush at random points throughout the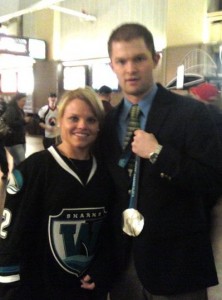 day. Sure, I'm more of a Winter Olympics kind of guy, but if there's an archery competition where an American is taking on a North Korean…game on, I'm watching. (Sidenote: Condorstown's own Jake Varner is a serious contender in the 96kg (that's 212 lbs for us Americans) wrestling weight class. I'll be rooting. Then, he could bring the gold to a game and I could take my second picture with a gold medal. The first was the US Women's hockey gold from the '98 Nagano games and pictured is me with Erika Lawler, member of the '10 women's hockey team who won silver, but I digress. Check Jake out by clicking here.)
The five Olympic rings stand for the five parts of the world: Americas, Europe, Asia, Africa, and Oceania. As I was watching the opening ceremonies (tape delayed of course) I began to think about what countries I would enjoy living in. I figured I would include one from each area of the world and not include the at least 10 nations that I had never even heard of.  Mind you, I won a 7th grade geography bee. I'm looking at you Saint Vincent and the Grenadines.
These aren't ranked, but they are divided by section and the Americas start if off. Again, I'll remind you, it's my blog and I'll do what I want. After all, I don't even have a passport.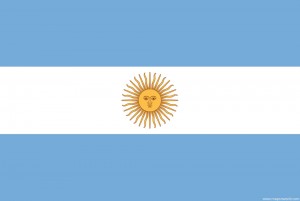 AMERICAS – I decided to leave the USA out of this category. Obviously, the states would be my number one. However, if I had to pick a '1A' (I love horse racing), it would have to be ARGENTINA. They have the best soccer player in the world, Lionel Messi, and have a legitimate contender for the Olympic gold in men's tennis with Juan Martin Del Potro. Plus, it's a modern country and Buenos Aires always seemed like a fun place. In 2008, it was voted the second most desirable city to visit after Florence, Italy.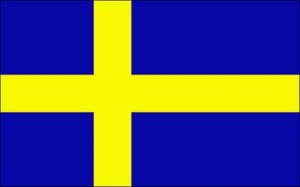 EUROPE – This is probably the toughest call for me. I'm half Irish and half Italian, but there seems to be too much unrest in both of those countries for me to want to live there. That's why if I'm moving to Europe, I'm going to SWEDEN. Forget the country, did you see the group that walked out during the Opening Ceremonies. If you did, you know what I'm talking about. Plus, the Swedes always seem happy. I'm not really a fan of their socialism, but they have a King and if I could somehow one day become a King of a country, it would be awesome.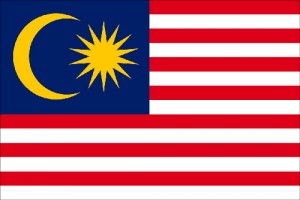 ASIA – This to me is quite simple. I'm not about to go pick a Communist country (later China and all you former USSR countries) and for some reason I can't wrap my head around Japan. There was that whole World War II thing before I was born that just doesn't sit right with me. That's why I'm picking MALAYSIA. It's a growing economy, is pretty stable and neutral in foreign policy, and Kuala Lumpur features the world's two tallest buildings. Sure, there can be some smog here and there, but no worse than what we have in #Condorstown. Look out KL, Holty's coming.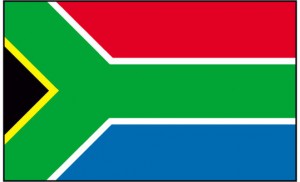 AFRICA – My goal with Africa is to stay as far away from the trouble areas. I can't be in some place where there is civil unrest or even worse civil war. That's why I'm heading to SOUTH AFRICA. It's a great golfing area, which if you followed me on Twitter you would know I'm starting to get into. Ernie Els calls it home, and I enjoy watching rugby which is very popular there.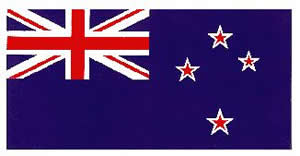 OCEANIA – Fairly easy decision here, because there are only 14 sovereign countries it really comes down to a choice between two. Since, I love a good underdog, my pick is NEW ZEALAND. They have a great nickname, "The Kiwis," which paints a pretty nice picture of these islands. To be honest, it seems like paradise. They have a good sports scene and are pretty removed from the rest of the world. I think I would enjoy just shutting it down and not caring what else is going on. It would be great for my mental health for sure.
If any of these five countries wants to make me an offer, I'm willing to hear them out. I'm a free agent for the upcoming 2016 Olympic Broadcasting Games and would represent well.
One final thing, go recruit people for our Facebook and Twitter and help us #ToppleTheThunder.
Until next Thursday #Condorstown.
Have an idea for #HoltysBlog? Tweet him @BroadcastHolt or e-mail rholt@bakersfieldcondors.com
Ryan Holt a.k.a. 'Holty,' is the younger half of the Condors broadcast duo, and recently completed his first season in #Condorstown. Salami is his favorite deli meat. Follow him on Twitter @BroadcastHolt for random stuff confined to 140 characters.
https://www.bakersfieldcondors.com/wp-content/uploads/2023/06/BAK-Website-Header_2324.png
0
0
condors
https://www.bakersfieldcondors.com/wp-content/uploads/2023/06/BAK-Website-Header_2324.png
condors
2012-08-02 10:41:02
2012-08-02 11:46:23
Best Countries To Live in: Olympics Edition (Holty's Blog)