What to blog … what to blog. It's currently 87 degrees in the Condors office right now. I think 90 is the cutoff for hazard pay. Spoke with my non-existent union reps and they told me that I didn't have to blog under these conditions.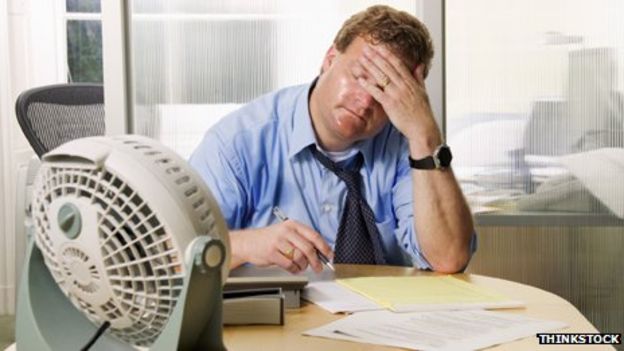 But then I got this tweet from my good friend Mr. Larsen over at Eyewitness News…
@CondorsHolty you can and you must write that blog….I need something to getme thru the day

— T Larsen (@TLarsen2) June 2, 2016
I'm a man of the people. As I'll remind you, it's my blog and I'll do what I want, and if I want to blog in sweltering heat, with @KevinBartl asking me what I'm doing today, and having not had breakfast, well then I will.
Now for the blog…
I will continue to rip off @FriedgeHNIC, though I have a suspicion he caught on to my 16 thoughts last week. I mean hey, he's only human.
The reason I think he read 16 thoughts is that #6 in his "30 Thoughts" related to former Condors Head Coach Troy Mann potentially going to Minnesota as an assistant under Bruce Boudreau. No secret here that Troy and Bruce are very good friends from their days in Mississippi, their connection in Hershey/Washington, and so on and so on. This is how coaches who are "mainstream names" end up getting hired places, having success, and winning.
Speaking of Mann, the Bears lost last night in Game 1 to Lake Erie. Game 2 is Friday and you can watch the entire series on AHL Live for free.
I won the Condors office NHL bracket challenge. If you're about to say "Holty don't spend it all in one place," you're about 3 days too late.
Tucson Roadrunners? Wile E. doesn't approve.
The Bakersfield Dragons travel youth hockey program, in operation since 1997, has been re-branded Bakersfield Junior Condors. It is great exposure to have the names linked, to have former Condors coaching at all levels, and to continue to invite more kids in Kern County to play the game.
The San Diego Padres career fair is next week. We've hired many illustrious Condors from this event. If you know anyone or are someone that can shoot or edit video, write, and/or are an aspiring broadcaster, we are in desperate need of assistance in the communications office this season. Shoot an e-mail my way.
Speaking of the Padres, their Chairman called them "Miserable Failures," this week. That's classic. If I'm the team, I embrace it with #MiserableFailures, t-shirts, hats, flags etc. That's gold.
As a reminder to all of those superstar applicants, since it is that time of year when we get unsolicited e-mails where you just change the name on the top of the generic e-mail, I worked for college credit with the Worcester Sharks while working two jobs, and @KevinBartl worked unpaid at a TV station while delivering pizzas in college. There is no such thing as a perfect situation when you're in college or even when you graduate and think you're the greatest. I like good friend of Condorstown, UFC Champion Daniel Cormier's motto, "Embrace the Grind."
Much has been made recently about the "puck flipping over the glass" two-minute minor penalty. I like the rule. Hockey was boring when players could intentionally flip the puck over the glass without repercussion. However, good friend of the blog, @Joe_Babik told me about the "Babs Plan" recently and I like it. If you shoot the puck over the glass, outside of your defensive zone, it's not a penalty. Sure, that's a little more on the refs discretion now, but let's roll with it.
If you speak Norwegian, Nick Pageau has signed in Norway. Player tracker has been updated. A reminder that the player tracker is a great page to bookmark throughout the summer.
Rogers Place is nearing completion and it looks awesome.
Florida is holding a Name the Team contest for their AHL team in Springfield. Your guess is as good as mine. Did you know it's the City of Homes?
On the Panthers, they're unveiling a new logo tonight with good friends @GrizzliesVoice & @DougPlagens in attendance
Oilers goalie consultant and friend of #Condorstown, Sylvain Rodrigue, has a son who's projected to be one of the top picks in the QMJHL Draft as a 15-year old this weekend. Good luck to Sly and Little Sly.
This week's blog title is officially "14 points w/ Holty"
Until next time Condorstown…
Ryan Holt, a.k.a. "Holty" has been the voice of the Condors for five seasons. If you wear jeans looking to get a job in San Diego next week, he won't even talk to you. Follow him on Twitter @CondorsHolty or shoot him an e-mail with blog ideas, topics, and questions to rholt@bakersfieldcondors.com 
https://www.bakersfieldcondors.com/wp-content/uploads/2016/06/HB_Small_14.jpg
300
600
condors
https://www.bakersfieldcondors.com/wp-content/uploads/2023/06/BAK-Website-Header_2324.png
condors
2016-06-02 12:33:06
2016-06-02 12:47:12
Holty's Blog: 14 Points