Gerry Fleming
Head Coach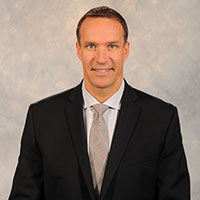 First head coach in AHL history for the Condors. Has compiled a record of 90-78-19 (.532) in his two-plus seasons as an AHL head coach. On February 28, 2017, he recorded his 400th win as a head coach.
Replaced Todd Nelson as head coach in Oklahoma City (AHL) on December 15, 2014 and posted a 26-21-3-1 (.549) record, leading the Barons to their fifth straight postseason appearance.
Took the Barons to the second round after sweeping San Antonio in the Calder Cup Playoffs before falling in Game 7 to the eventual Western Conference Champions, Utica Comets.
Served as an assistant coach for the Oilers AHL team since 2008-09, both in Springfield (2008-10) and Oklahoma City (2010-2014), prior to taking over as head coach last season.
Spent eight seasons as a head coach in the ECHL from 2000-2008, with Tallahassee and most notably with the Florida Everblades from 2001-2008.
Posted an overall record of 282-162-60 (.619) with Florida including back-to-back Kelly Cup Finals appearances in 2004 and 2005.
Began his coaching career as an assistant coach in the AHL with Fredericton (1998-99) and Quebec (1999-2000) under current Montreal Canadiens Head Coach Michel Therrien.
As a player, played seven seasons in the AHL with Fredericton and earned a call-up to Montreal on two occasions which totaled 11 games in the NHL.
J-F Houle
Assistant Coach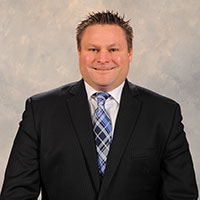 Joined the Condors (AHL) as an assistant coach in 2015-16 after serving as head coach of the 2014-15 ECHL Bakersfield Condors.
Compiled four consecutive 40-win seasons in the Quebec Major Junior Hockey League (QMJHL) with Lewiston and Blainville-Boisbriand.
Previously an assistant coach at his alma mater, Clarkson (NY) University, from 2003-2010.
As a player, he played under Fleming twice. Once, in Fredericton in 1998-99 where Fleming was an assistant coach. Second, in 2000-01, where he captained Fleming's team in Tallahassee.
Tony Borgford
Assistant Coach & Manager of Hockey Operations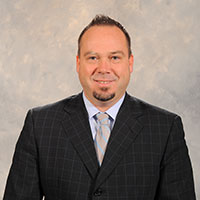 Enters his fourth season in the Oilers organization in 2017-18.
Joined the Oilers organization 2014-15 as an assistant coach with the Oklahoma City Barons.
Worked three seasons with the NHL's Winnipeg Jets as a video coordinator/coach from 2011-2014.
Was a video coordinator with the Atlanta Thrashers for eight seasons, from 1999 until the team relocated to Winnipeg in 2011.
Played four seasons at Mercyhurst (Penn.) College from 1995-1999
Derik Johnson
Video Coordinator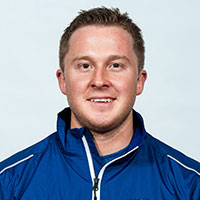 Al Oman
Head Equipment Manager
BakersfieldCondors.com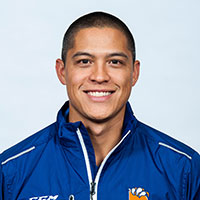 Josh Bennett
Head Athletic Trainer
BakersfieldCondors.com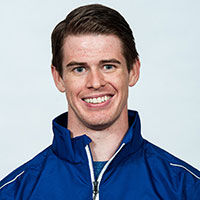 Patrick Love
Strength & Conditioning Coach
BakersfieldCondors.com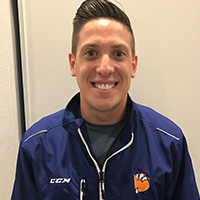 Alec James
Asst Equipment Manager
BakersfieldCondors.com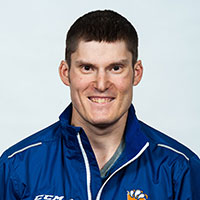 Justin Rohaley
Visiting Room Attendant
BakersfieldCondors.com