We're talking protocols people. Soup to nuts. The blog must always remain compliant with the protocol. This time next week, we'll be knee deep in training camp talk, preseason game chatter, and the like.
You may not want to be compliant and that's fine, but as I'll remind you, it's my blog (shoutout Grapvine MSP), and I'll do what I want…
Now for the blog.
– Point number one isn't even about protocols. If it was, you would have no other reason to read the blog. That's what we call a tease. In fact, I don't even remember what point number one was. Moving on.
– Point number two – the schedule! It's expected tomorrow when the people above my pay grade approve it later today. The Condors will welcome the newest member of the league, the Henderson Silver Knights for the Home Opener on Friday, Feb. 12 at 5 p.m. And since they are playing at Orleans Arena, I reserve the right to call them the Las Vegas Wranglers.
Welcoming in the new guys for the home opener. @3WayChevyCad | #Condorstown pic.twitter.com/2OsASPK5He

— Bakersfield Condors (@Condors) January 21, 2021
– I can't reveal too much about the schedule, because I like being employed, but the Condors will play 40 games and there is a home preseason game on Friday, Jan. 29 against the team from up the 99. Honestly though, no more scooping or else I may get fined.
– Speaking of revealing, it'll be official later this week, but Noah Segall is the team's new video coordinator. He replaces Sam Kim who left for the NHL's Toronto Maple Leafs this offseason. Noah is a a NorCal guy and was with the Charlotte Checkers last year in addition to a bunch of college gigs and some international teams. He'll be a good fit, mostly because he went to college in Massachusetts and you can never have enough Mass guys on a team.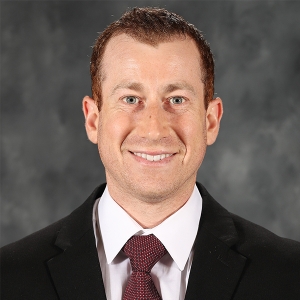 – Games will look different this season, simply because of no fans at least to start, but keep an eye out for some television news coming down the pipeline. I've probably said too much already, but hey, it's exciting.
– Either way, AHLTV is a great investment this year (and all years). Condors365 Members should have received information on a complimentary subscription. If you did not, e-mail me, and I'll crack some skulls. If you are not a member, it's $35 for all games. Do it.
– Holty we ever getting to protocols? Sure, I guess. Covid-19 testing started this week for hockey/travel staff and players. Testing will be done regularly during the week in addition to screenings via an app. Small inconvenience to make sure everyone is doing all they can to stay healthy.
– The biggest protocol though is the road where loyal readers of the blog surely know by now that this is really a food blog with hockey mixed in. Well, with limitations on travel and restaurants, options may be limited. I'm thinking maybe everyone can tweet me what their dinner is during games and I'll share some of the best. In honor of us hiring a Los Gatos native, here is a pic from Kevin Youkilis' place during a random road trip where we stayed in Los Gatos.
First road meal of the year. Buff Chicken flatbread at Loma Brew Co. in Los Gatos. Here's to Matt Barnes surviving the 6th! pic.twitter.com/ThJJvjeXda

— Ryan Holt (@CondorsHolty) October 10, 2018
– We had to great creative with some of our partners (who have been phenomenal in their support by the way). Introducing, the first-ever AHL team* with a glass advertisement thanks to our friends at PCL (who also are featured on our app, which you should download too.)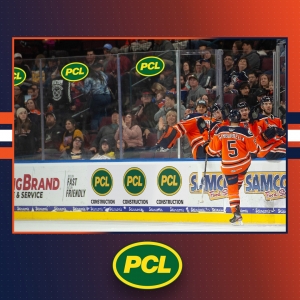 *Most AHL teams will have this, but as George Costanza says "it's not a lie, if you believe it." That's it.
– Training camp starts Monday. Players are currently quarantining. Coverage will look a little different, but we'll have as much content as we possibly can.
Until next time Condorstown…
Ryan Holt aka Holty is the Voice of the Condors in his 10th season. He has never downloaded any food delivery app, so he's likely to starve on the road. Follow him @CondorsHolty or shoot him an e-mail with questions, ideas, or blog topics to rholt@bakersfieldcondors.com