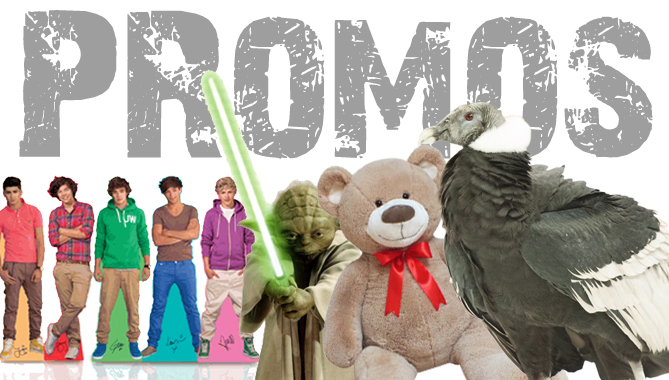 Queen Victoria, the Condor, Returns Opening Night
CONDORSTOWN, Calif. – The Bakersfield Condors, ECHL affiliate of the Edmonton Oilers, announced today key early season promotional nights, including the return of Queen Victoria the Condor, for the upcoming 2013-14 season.
You simply cannot miss opening night, especially this season with an
anticipated, special encore performance from Queen Victoria, the world famous, live Condor. If you live under a rock and did not see what happened last season,click here. Last year's event was featured on Good Morning America, The Today Show, The Soup, multiple ESPN shows, and countless other outlets. In addition to Vicki delivering another flawless performance, the first 2,000 kids, 12 and under, will receive Angry Birds plush hats.
The second weekend of Condors hockey features the annual team 
poster giveaway on Friday, Oct. 25. Posters feature the entire team, and are great for getting autographs and hanging in the house to show your Condors pride. The following night, Saturday Oct. 26, the first 2,000 kids, 12 and under, will take home One Direction standees to put on their desks, dressers, or multimedia stands. Plus, 20 lucky fans will win a life-size standee. Impress your friends with photos that will look like you met the band!  Though you may not have heard of the enormously popular English boy band, we're certain your children and grand-children have and will love to come to the game.
If you are wise in the ways of the force, you will come to Star Wars 
Night on Saturday, Nov. 9 at Rabobank Arena, come take pictures with your favorite characters from the movies. We will also give 2,000 Star Wars Angry Birds backpack clips to take with you to school. The weekend wraps up with the first of three Jersey Off Our Backs nights for charity on Sunday, Nov. 10. This year's jersey is a Civil War theme in honor of the 150th anniversary of the Gettysburg Address.
Kids and students of all ages will rock Condorstown and learn a
thing or two, at the annual Field Trip/Education Day game on Thursday, Nov. 14 at 10:30 a.m. The always-anticipated annual event features school-themed games, an educational booklet to take home, and a healthy lunch for the students. Reserve tickets for your class TODAY by calling 324-PUCK (7825).
To celebrate Condors Giving Week during the Thanksgiving season, bring canned food (or non-perishables) to the game on Tuesday Nov. 26 and receive a $1 ticket. The Condors have donated nearly 12.5 TONS of food to local charities in history.
Then, after everyone is stuffed from Thanksgiving, the fur will fly at
 Teddy Bear Toss 2013 on Saturday, Nov. 30. Bring as many stuffed animals as possible to the game, and when the Condors score their first goal, chuck them out onto the ice. After collection, the bears will be donated to the United Way of Kern County with distribution to dozens of local charities. Over 80,000 bears have been collected in history with the record being the 2009 total of 8,075. Watch the highlights from last year when over 7,600 bears hit the ice: click here.
Additional promotions will be announced in the coming weeks.
ANNOUNCED PROMOTIONAL SCHEDULE (8/19/13)
Wednesday, Oct. 9 – Open House/Black-White Scrimmage
Sunday, Oct. 13 – Preseason game v. San Francisco
Friday, Oct. 18 – Queen Victoria/Angry Birds Hat Giveaway
Friday, Oct. 25 – Team Poster Giveaway
Saturday, Oct. 26 – One Direction Standee Giveaway
Saturday, Nov. 9 – Star Wars Night/Angry Birds Backpack Clip Giveaway
Sunday, Nov. 10 – Civil War Jerseys Off Our Backs/Coat Collection
Thursday, Nov. 14 – Field Trip/Education Day
Tuesday, Nov. 26 – Canned Food Collection
Saturday, Nov. 30 – Teddy Bear Toss
__________________________________________________
Download roster: Click here
Pre-order new jerseys: Click here
Download 2013-14 Condors schedule:  Click here
Opening Night Countdown: 59 days; Tickets just $10/month
Don't miss Opening Night when the Condors host the Colorado Eagles on Friday Oct. 18! Ticket packages are on sale now for the 2013-14 season for just $10/month. Click here or call 324-PUCK (7825) for more information.
Best ways to use your season tickets, #24: Congratulate an employee on his or her promotion.
For a complete list of 84 ideas you or your business can use Condors season tickets, 
click here
.
https://www.bakersfieldcondors.com/wp-content/uploads/2013/08/2013_08_20_promos.jpg
380
669
condors
https://www.bakersfieldcondors.com/wp-content/uploads/2023/06/BAK-Website-Header_2324.png
condors
2013-08-20 13:12:28
2013-08-21 16:38:27
Queen Victoria, the Condor, Returns Opening Night